Dr. Wendy Comeau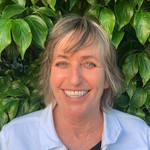 I am interested in the relationship between the brain and our behavior, ultimately asking the question of why we behave the way that we do. As a researcher, I had the pleasure of mentoring and supervising young scientists in the fundamental skills in research, and in the process discovered a genuine passion for teaching.
I have taught a variety of topics in biopsychology and psychology. As a teacher, I continue to be interested in the psychology of behavior, especially the role that the environment plays in shaping the brain and behaviour through the life span.
My latest publication with Dr. Bryan Kolb, "Chronic alterations in executive functioning and neuronal morphology associated with methylphenidate treatment during development in rats", available soon in the journal Psychology & Neuroscience, looks at how early pharmaceutical treatment may alter subsequent development.
Educational Background
I completed my B.A. (Psychology- Honours at Okanagan University College – transferred to University of British Columbia B.A. degree) with a publication in the Canadian Journal of Mental Health and went on to do a MSc. (Psychology/Neuroscience) at the Canadian Center for Behavioural Neuroscience (CCBN) at the University of Lethbridge looking at the recovery from brain injury at different ages and went on to do my PhD. (Neuroscience: University of Lethbridge, CCBN) investigating the brain alterations in response to various learning paradigms during development.
I left Lethbridge to do my Postdoc at UBC (Cellular and Physiological Sciences), investigating the brain alterations resulting from prenatal alcohol exposure. I continued at UBC as a Research Associate, studying the long-term effects of prenatal alcohol exposure on our ability to learn and socialize as well as the genetic changes that may be involved. During my time at UBC I also taught Brain and Behaviour in the Department of Psychology and later taught Introductory Psychology at Psychology Department Thompson Rivers University before beginning my teaching career at Alexander College in Vancouver.
Courses taught at Corpus Christi College
Psyc 100: Introductory Psychology (basic processes and applications
Psyc 101: Introductory Psychology (Areas of Application)
Psyc 201: Thinking Clearly about Psychology (Research Methods