Dr. Andrew Connolly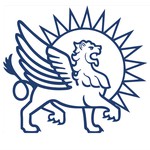 Dr. Andrew Connolly's research revolves around three topics: religion, literature, and neoliberal capitalism. In the past, he has studied the way religion and ecstatic religious experience is represented in American fiction during the 20th and 21st centuries. More recently, Dr. Connolly's research has turned to the way people use religion to market products and celebrities. Dr. Connolly has published articles on authors like James Baldwin and Don DeLillo as well as an article on Katy Perry and Megan Fox.
For the past three years Dr. Connolly has taught in elite first-year programs at UBC and the University of Toronto. The broad focus of these programs has given him the opportunity to lecture on wide-range of texts, including Exodus, Oedipus Rex, Doctor Faustus, Paradise Lost, Beloved, V for Vendetta, and Star Wars. In addition to these programs, which include a strong emphasis on writing, Dr. Connolly has taught first-year writing courses at Columbia College, Douglas College, and UBC during the past two years.
Education
PhD. English, Carleton University (Ottawa). 2015.
M.A. English, Lakehead University (Thunder Bay). 2009.
M.A. Religion and Culture, Wilfrid Laurier University (Waterloo). 1999.
B.J.H. Journalism and English, University of King's College (Halifax). 1998.
Publications
Edited Special Issue
Lynching and Its Legacies: Racial Dynamics of Discipline and Punishment in American Culture. Spec. issue of Canadian Review of American Studies 48.1 (Spring 2018). Edited with Chris Vanderwees.
Peer-Reviewed Articles
"Masculinity, Political Action, and Spiritual Warfare in the Fictional Ministry of Frank E. Peretti." Christianity and Literature (Forthcoming, March 2020).
"Not Real Good at Modern Life: Pentecostalism in the Works of Lee Smith." South: A Scholarly Journal 49.1 (Fall 2017): 79-100.
"She May Be Hot, but She is Also Really Crazy: Celebrity Deconversion Narratives." The Canadian Review of American Studies 46.3 (Winter 2016): 409-31.
"Counterpoint and Counternarrative: Baseball, DeLillo's 'Pafko and the Wall' and Harper's Folio." American Periodicals 26.1 (Spring 2016): 25-43.
"Shame, Rage, and Endless Battle: Systemic Pressure and Individual Violence in Baldwin's Go Tell It on the Mountain." CEA Critic 77.1 (March 2015): 120-42.
Previous Appointments
Lecturer (Full-time), Arts Studies in Research and Writing, University of British Columbia. July 2019-Present
Current Research Projects
My current project examines the way publishers use the labels occult, New Age, and spirituality to market books. I am particularly interested in how this marketing moved public perception of alternative spirituality from a dangerous counter-cultural practice that resisted material and economic concerns to a sanitized resource that can help everyone improve themselves and reach their material and economic goals. In other words, I argue publishers created and promoted a neoliberal conception of spirituality. By extension, I am interested and concerned about the way neoliberal capitalism affects the way we interact with each other, not just on a professional level, but also a personal level.